Abacus API Accounts Receivable
AbaConnect XML Accounts Receivable Interface
Our time tracking solution, TimeStatement, provides an intuitive and easy-to-use interface with Abacus, an external financial accounting software. This allows you to export the invoices created in TimeStatement to the Abacus accounts receivable accounting with just a few clicks.
The export to Abacus is enabled via the AbaConnect XML file interface. The exchange of data via the AbaConnect XML file interface is done using XML files.
When you start the Abacus interface in TimeStatement, the corresponding booking data is saved in an XML file. You then simply have to read the generated XML file into the Abacus accounts receivable accounting. The TimeStatement to Abacus interface, a crucial component of our time tracking solution, is offered by us at no additional cost. Please contact your Abacus operator for the licensing of the AbaConnect XML accounts receivable interface on the Abacus site.
Activation of the Abacus API Accounts Receivable
Click on "Administration / Settings / Plugins". Afterwards you can add the Abacus interface under "Add plugin" to TimeStatement.

---
Plugin Settings
After activating the Abacus API Accounts Receivable, you can click on it to set up settings such as the mapping of tax codes. Click on "Save" once you are done with the configuration.

---
Debtor Settings
Please enter the corresponding Abacus debtor number for each customer in TimeStatement so that they can be correctly exported in the XML export.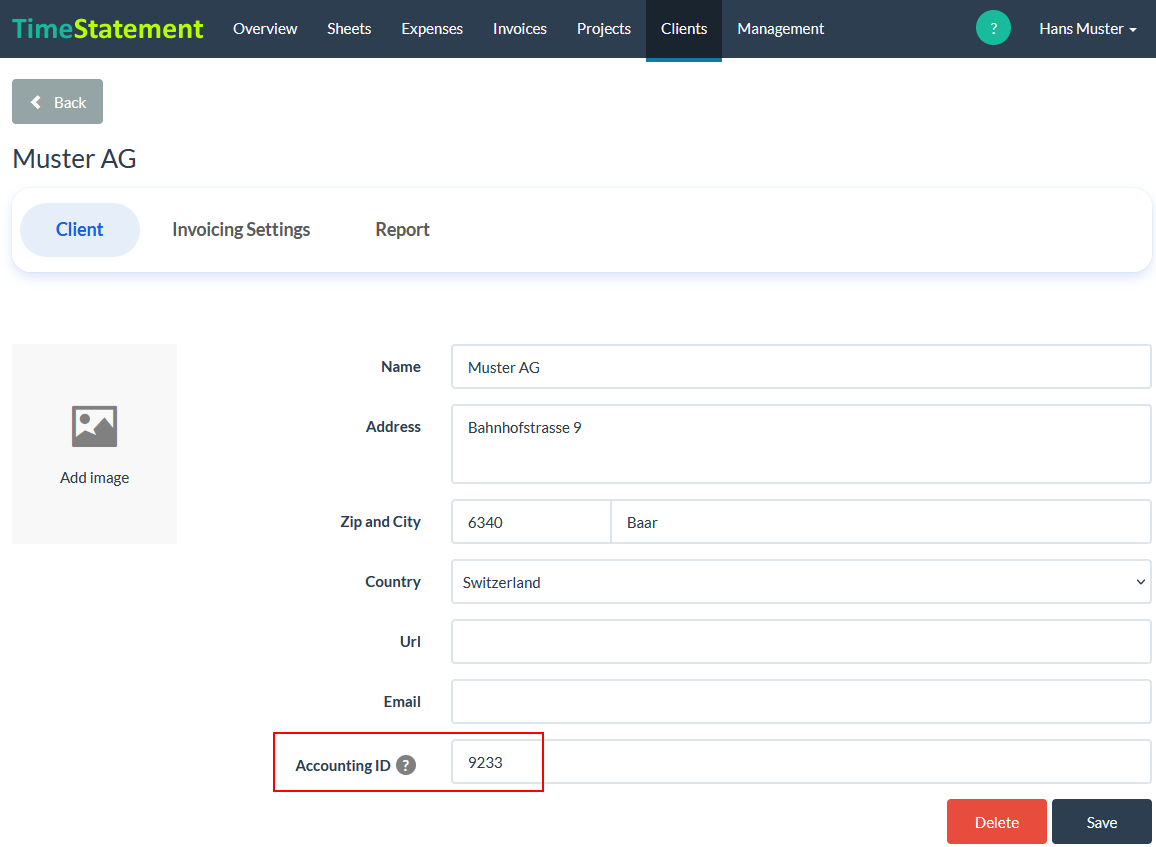 ---
Generate XML File
Click on the "Export" button, and the dialog shown below will appear. Now select the desired period for the export. The list of invoices to be exported is displayed accordingly below.
IMPORTANT: Only invoices marked as "sent" will be displayed. Then simply click on "Export", and TimeStatement will create the AbaConnect XML file for you, which can then be imported into Abacus: